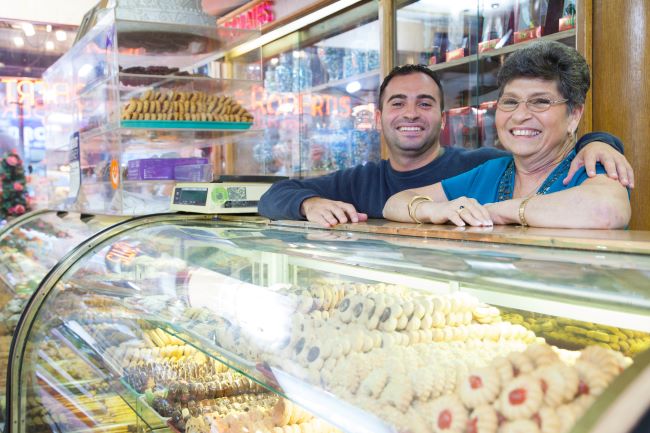 Small businesses are a critical part of the American economy. The U.S. Small Business Administration says there were 33.2 million small businesses as of 2022. These businesses employed nearly half of all private industry workers in the U.S. Unfortunately, small businesses are vulnerable to setbacks – and many don't last. Disability insurance for small business owners is one way to help these companies survive.
How Disability Can Destroy Small Businesses
Imagine you've opened a bakery. It's been your dream your entire life. With a lot of hard work and a considerable investment of both time and money, you've made it happen. You have two employees to help with customer service, but you handle all the baking yourself. Then, you're diagnosed with cancer. You don't feel well enough to bake – and don't have enough time with all the life-saving treatments anyway. You have to cancel all your orders and are unsure when you'll be able to start accepting new orders. With no revenue, you can't afford the rent for your bakery nor the salaries for your workers. You have to let your workers go and think you might have to close the business.
If someone at a large company can't work due to a disability, the company will likely be fine. When a business owner or key employee at a small business can't work due to disability, the business may struggle to survive.
Disability insurance for small business owners can help avoid outcomes like the one above. Whether the small business is a bakery, accounting firm, or doctor's office, having the right disability insurance may be the only thing that prevents the business from becoming insolvent during a period of disability.
What Is Business Disability Insurance?
Unlike individual disability insurance (which protects the individual), business disability insurance protects the business.
Many workers buy individual disability insurance to protect their paychecks. If the worker is unable to work due to a disability, the insurance can replace a portion of the worker's pre-disability income, in accordance with the terms of the policy. This paycheck protection can help people make ends meet during periods of disability.
Business disability insurance is similar in that it pays a benefit during a qualifying disability. However, there are key differences. For instance, as the name suggests, individuals own individual disability insurance and policies provide benefits to help with personal expenses, such as mortgage payments, utility bills, medical costs, and basic necessities. In contrast, companies own business disability insurance and policies pay benefits to the companies to cover certain business expenses.
What Kind of Insurance Do Small Business Owners Need?
Business disability insurance helps small business owners pay for their expenses following a disability. However, there are different types of business disability insurance. Small business owners may need more than one policy to cover their disability risks.
What About Disability Insurance to Protect Personal Finances?
Business disability insurance helps with business expenses, not personal expenses. The business disability insurance benefits won't cover an individual's bills or living expenses. However, other products can.
Individual disability insurance replaces a portion of the policyholder's income during periods of eligible disability. As small business owners are self-employed, they don't have access to group disability insurance benefits, but they can buy individual coverage for themselves. Learn more about individual disability insurance.
Guaranteed standard issue disability insurance provides disability insurance coverage for groups of five or more people. For small business owners with a few employees or partners, this can be a great way to cover everyone at once. Learn more about guaranteed standard issue disability insurance.
Can Disability Insurance Be a Business Expense?
Small business owners need to take every break they can get. They may be wondering: is owner disability insurance deductible?
Maybe.
Investopedia warns that the deductibility of disability insurance premiums is both limited and complicated. For specific details, you need to look at IRS Publication 535, which covers tax rules for business expenses. The list of deductible insurance premiums includes "Overhead insurance that pays for business overhead expenses you have during long periods of disability caused by your injury or sickness."
Based on this, you may be able to deduct your business overhead expense insurance. However, Investopedia says this is essentially the only type of disability insurance eligible for a tax deduction. Likewise, Principal says key person disability insurance premiums are NOT tax deductible. Although this may be disappointing for business owners who want to lower their tax bill, there is a significant upside: although key person disability insurance premiums aren't deductible, the benefits can be income tax free.
The Bottom Line for Small Business Owners
Small business owners work hard to keep their businesses running. As a result, they're able to generate a living for themselves, provide a source of employment for others, and become an integral part of their local communities. Unfortunately, a disability can undo all of this hard work. Without appropriate insurance coverage, some businesses may not survive a period of disability.
Small business owners are often encouraged to plan for disasters like fires and floods, but many fail to plan for disability. Don't make this mistake. Disability insurance for small business owners provides practical protection. Learn more.
Please follow and like us: