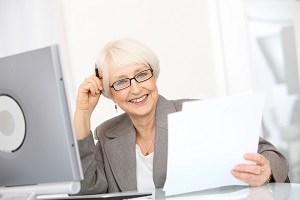 Don't leave government workers out of paycheck protection discussions.
According to the U.S. Bureau of Labor Statistics, there are more than 21 million federal, state and local government workers. That's a huge market, and it's not one that insurance agents should ignore.
Although government workers often have access to robust benefits packages, there may still be gaps in their coverage. An individual disability insurance policy can provide important protection, and there are options and discounts designed specifically for the needs of government workers.
Understanding Benefits for Government Workers
Federal workers often have access to important federal benefit programs, including:
The Federal Employee Health Benefits Program
The Federal Employees' Group Life Insurance Program
The Federal Long Term Care Insurance Program
The Federal Employee Dental Vision Insurance Plan
The Federal Flexible Spending Account Program
Notice anything missing? Disability insurance.
While federal workers may have access to the federal disability retirement program, this option can leave major gaps. According to the Office of Personnel Management, federal workers must meet several requirements to qualify for disability retirement, including having a disability that's expected to last at least one year and having completed at least 18 months of federal civilian service that is creditable under the Federal Employee Retirement System (FERS), among other things.
If a federal worker is unable to work because of an injury or illness, they might not have access to paycheck protection they need.
The problem isn't unique to federal government workers, either. Other government workers may be employed by local or state agencies. Benefit offerings can vary from location to location, so these local and state government workers may also have major gaps in their disability coverage.
Discounted Disability Insurance for Government Workers
Government workers have unique insurance needs, and policies are available just for them. Even better, government workers may qualify for discounted programs.
Principal Financial Group offers a disability insurance program that gives a discount to government workers. The discount is 20 percent off gender neutral rates. Here's what else you need to know about it:
Covers local, state and federal government employees
Occupation classes 3A and above
Issue ages are 18 to 55
Elimination periods of 90, 180 or 365 days
Minimum annual income of $30,000
Maximum issue and participation limits (group supplemental limits available): – 6A1, 5A, 5A-M, 4A, 4A-M, 3A and 3A-M occupations – normal issue and participation limits
Social insurance substitute benefit not available
Assumes civil service Federal Employee Retirement Systems (FERS) disability coverage on federal employees of 40 percent of salary
Assumes group long-term disability coverage that pays 60 percent of salary for local and state employees
Help your government employee clients get the disability insurance coverage they need at the discount they deserve. Request a disability insurance quote for your prospects who are government workers and contact us for ideas on how to serve this massive market.
Please follow and like us: