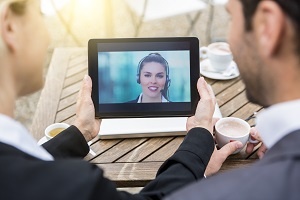 Price objection is one of the most difficult obstacles to overcome while selling individual disability insurance. There are a few ways to combat this problem. One way is by reducing benefits or policy features. However, in many cases, this may not be necessary.
There are a variety of disability insurance discounts that the carriers make available:
Multi-Life/Guaranteed Standard Issue – Many carriers offer multi-life discounts of up to 20% (and in some cases gender neutral) for as little as 3 lives from the same company. Much larger groups can qualify for deeply-discounted policies issued on a guaranteed This means no medical or financial underwriting, just a signature and payment. Not all lives need to have similar plan designs. Many successful agents will have their prospect find one or two more prospects in the company that could use DI. Some business owners will also purchase plans for their employees. By signing them up for a minimal premium plan, the primary client may save thousands of dollars in multi-life discounts.
Association – Some carriers offer discounts simply for being a member of a well-established association. This can range from a professional organization to hospital that employs many physician or dental residents.
Business Owner – Owners of a financially successful business are often rewarded by carriers by way of premium discounts or improving their occupation class. Either way, the client will see significant savings.
Multi-Product – Business owners who take out multiple policies (individual DI, paired with one of the business DI products) may qualify for an additional discount.
Occupation-Based Discounts – A few carriers offer even more savings to select occupations, solely based on their occupation.
The best part is, you don't have to choose just one. Many of these disability insurance discounts are "stackable," meaning you can combine two or three to increase the savings.
Contact the DIS sales team to learn more about how we can help save your clients' money, and earn more for you!
Please follow and like us: