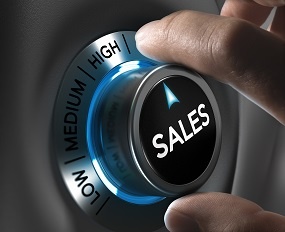 It's one of the best ways to increase sales, and it's no secret. In fact, it's used in a variety of industries, from restaurants to dentistry. So what is this amazing sales technique?
Suggestive selling.
It's a simple yet effective way to boost sales, and it's probably worked on you multiple times. Have you ever added an appetizer after your waiter recommended one? Have you ever gone in for a dental exam and cleaning and, at your dentist's suggestion, added teeth whitening? These upgrades and additions are examples of suggestive selling at work.
This year, make it work for you.
Suggestive selling is effective because it starts with a captive audience. When you go to a restaurant, you're already hungry and ready to pay for food. When you go to the dentist, you're already interested in taking care of your teeth. When clients come to you, those clients are already dedicated to purchasing insurance to protect their futures.
One of the great benefits of suggestive selling is that it's relatively easy. You've already found a lead and made a sale. The hard work is done. Now you just have to think about other insurance products that could be useful.
Suggestive selling is also good for your clients. They want insurance because they know that without it, their futures may be financially unstable. They trust your expertise in insurance matters. If you know of another insurance product that could help them, they want to hear about it.
Suggestive selling is a commonsense strategy that we should always use—but sometimes we don't. We're busy. We're tired. We focus on the task at hand and don't even think about what else we could be doing. And that's a mistake.
Don't keep making this mistake in 2017. To help you see how suggestive selling could improve your sales this year, imagine this example. Someone comes to you for a life insurance quote. You provide the quote and make the sale. But that's not the end of the story. You point out that your client is smart to plan for the possibility of a premature death, but it's also smart to plan for the realities of life. You talk about what would happen if illness or injury made work impossible, and you recommend disability insurance. Then you discuss the astronomical cost of long-term care, and you recommend long-term care insurance.
Just like that, one sale can become three.
The DIS online quote engine makes it easy. Request your online disability insurance or long-term care insurance quotes here.
Please follow and like us: