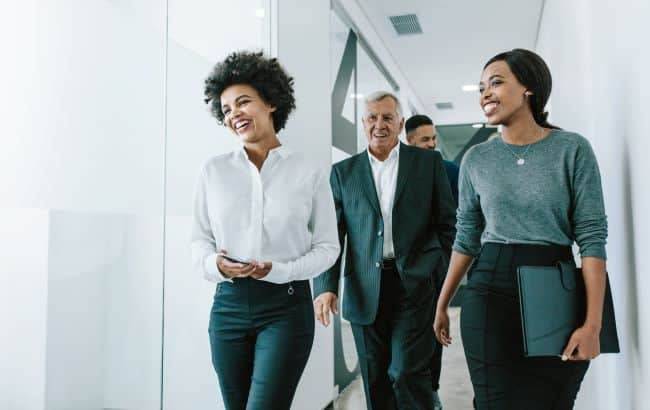 Are you offering business loan disability insurance to your business owner clients? Even when they have other types of disability insurance, business owners may struggle to make loan payments during a period of disability. There are four reasons why your clients may need business loan DI.
1. Many business owners have bank loans
Whether they're starting or expanding a business, business owners need capital. They may also need funds to cover repairs, renovations, new equipment costs, and other expenses that crop up in the course of running a business.
As many entrepreneurs don't have sufficient cash on hand, they have to secure bank loans. According to Fundera, 29% of small businesses fail because they run out of capital. Plus, 43% of small businesses have applied for a loan in the previous year alone.
A business loan can be a smart investment, but even smart investments don't always pay off. If a business has to stop operations, it won't be able to bring in the revenue needed to make the bank loans payments. This can happen for various reasons – from a disaster that destroys business property to a pandemic that forces the business to close. Disability is another threat to businesses.
2. Disability is extremely common
Many people underestimate the risk of disability, believing it to be a rare occurrence. In fact, the Social Security Administration says a 20-year-old has a one-in-four chance of becoming disabled before reaching retirement age.
Cancer, heart disease, musculoskeletal disorders, and other common disabilities can force people out of the workforce. Business owners are not immune to this risk.
3. Many businesses rely on the owner's work
The U.S. Small Business Administration says there are more than 33 million small businesses. In fact, 99.9% of American businesses are classified as small. These businesses have fewer than 500 employees – many have MUCH fewer. In some cases, the small business owner may be responsible for a large portion of the work involved in daily operations. In 81.7% of small business, there are no employees. In other words, the small business owner does everything.
What happens when a disability forces a small business owner to take time off?
In many cases, the business won't be able to achieve the revenue it needs to cover bank loans and other expenses. To see how a business could suffer, let's look at a few possible scenarios:
An accountant opens his own firm. He hires a junior accountant but handles the big clients himself. When a heart attack forces him to take several months off, the junior accountant does as much as possible, but some of the clients leave. Revenue drops significantly, meaning there's not enough cash flow to cover the bank loan payments that are due. It doesn't take the expertise of an accountant to see that the business is in trouble.
When the co-owner of a small salon is diagnosed with cancer, she needs to take time off for treatment. Her business partner continues to work, but revenue is slashed in half. As a result, there's not enough to cover bank loan repayments.
The owner of a photography company shoots events, meaning he doesn't need a studio. Nonetheless, he has taken out bank loans to cover his equipment. He severely injures his back in a bicycle accident and won't be able to work for a long time while he goes through physical therapy. In the meantime, his bank loans are due.
4. Other disability insurance products may not be enough
Even if your clients have other disability insurance products, they may need bank loan disability insurance.
Individual disability insurance just covers the policyholder's personal expenses, such as mortgage payments, bills, groceries, and other living expenses. Business owners don't typically have any workplace benefits because they don't have employers. If they can't work due to a disability, their income stops. They'll need individual disability insurance to cover their personal expenses – there likely won't be anything left for business bank loans.
Business overhead expense insurance covers business expenses during a period of disability. This coverage offers important protection for many small businesses, but it may not be enough to cover bank loans. For one thing, the benefit period is usually only 12 to 24 months. A bank loan may have a much longer repayment period.
Learn more about business loan disability insurance, cross-selling opportunities, and tips for finding success in the business loan DI market. Download the business loan DI case study.
Please follow and like us: