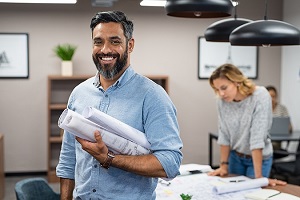 Brokers: If you have clients who are small business owners, you know that the owner is the heart of the business. In many cases, the business would have trouble continuing if the owner was unable to work. Likewise, the owner would have trouble paying his personal bills if his business could not continue.
Fortunately, disability insurance offers solutions for both of these challenges. An individual disability insurance policy protects the owner's earning power while a business overhead expense (BOE) insurance policy helps the business pay its bills.
If your business owner clients don't have BOE coverage, now is the time to cross-sell this important protection. Below are answers to some of the frequently asked questions about BOE.
1. Who does BOE cover?
BOE insurance covers business owners, especially small to medium business owners running companies that depend on their involvement. Policies can typically be renewed each year until the business owner turns 65.
2. What does BOE protect against?
BOE protects against covered injuries and illnesses. If an insured business owner is unable to work because of a covered disability, the policy will provide payouts to help keep the business running.
3. What expenses does BOE cover?
BOE can cover many of the expenses needed to keep a business operating. These expenses may include rent, utilities, salaries, office equipment expenses, accounting fees, payroll taxes, property taxes, professional membership dues, professional subscriptions and insurance premiums for employees.
4. What isn't covered by BOE?
BOE policies do not typically cover inventory costs. While some taxes – like payroll and property – may be covered, income tax is generally excluded. Additionally, BOE covers the salary of employees, and in some cases, it may even cover the salary of a worker hired to replace the insured, but it does not provide payouts to replace the insured's personal salary.
5. How long will BOE pay out?
BOE insurance is designed to cover temporary disabilities. A policy will typically provide coverage for a period lasting between 12 and 24 months.
6. What is the elimination period?
The elimination period is a waiting period that starts when the insured becomes insured and ends when the insurer begins payouts. BOE policies typically have elimination periods that are 30, 60 or 90 days long.
7. How much does BOE pay out?
If the insured experiences a qualifying disability, BOE insurance will provide a monthly payout. This payout will cover all qualifying expenses up to the monthly maximum.
8. Are there any tax breaks?
BOE premiums are a business expense. As such, they can be tax deductible.
9. How does BOE differ from disability insurance?
Disability insurance and BOE insurance are similar, but they are not identical. Both provide coverage in case the insured experiences a disability. However, disability insurance provides payouts to replace the insured's income and protect personal finances, while BOE insurance provides payouts to keep the business operational.
10. Should business owners have both BOE and disability insurance?
Because disability insurance and BOE cover different expenses, it is important for business owners to maintain both types of coverage.
Ready to tell you business owner clients about this important added protection? Download our "What's Covered by BOE?" handout today.
Please follow and like us: